Marketing Strategies to Get Your Home Sold
Marketing your home successfully is a multi-faceted process that requires proper planning and execution   It takes more than yard signs and MLS listings to market a home for sale. In truth, home preparation, price, presentation, and even negotiation are all part of marketing, as are clever advertising and networking. All of these actions are carried out with one goal in mind: to increase your house's market visibility and, as a result, to generate showings and offers that will lead to the sale of your home.
 Home-Selling Strategy
We have the experience, expertise, and resources to put together a strategy that will get your house sold for top price. We've divided the forms of marketing we utilize to sell your home into two groups: advanced marketing and traditional marketing. Keep in mind that these are just a few of the marketing methods we employ to sell your home, but they should give you an idea of how far we go to promote your home. The tactics discussed on this page, as well as many others, are truly what it takes to sell your property successfully in today's competitive, technologically advanced real estate market.
We use both Advanced Home Selling techniques as well as Traditional Home Selling methods to gain the most exposure for your listing.
Techniques of Advanced Marketing
Exposure to the Internet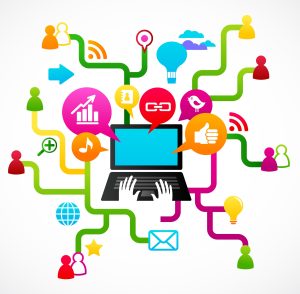 In today's real estate market, having a strong online presence is crucial. With so many buyers performing their house searches online these days, spreading a wide net ensures that your property is seen by the right people. Sure, any company can list your home on the MLS and other real estate websites, but do they actively market it to help it stand out?
Our cutting-edge internet marketing strategies ensure that your home receives more traffic, is better positioned, and appears more appealing than your competitors. We obtain additional exposure on the most popular real estate search platforms, giving your home a leg up on the competition. Your home will also be promoted on several social media platforms, exposing it to thousands of extra potential buyers.
Stunning Home Photos
While your house is on the market, photos may be the single most essential marketing tool you have. Buyers will most likely decide whether or not to see your house based on the images on your listing. This is why we devote so much time, effort, and money to ensuring that your property looks fantastic in every photograph.
Your photographs are also shown in a dynamic, custom-designed photo gallery. The quality of MLS images might be considerably reduced because they are shrunk and compressed after being submitted. On whatever platform, our HD slideshow tours ensure that your home looks its best.
Video Tour in High Definition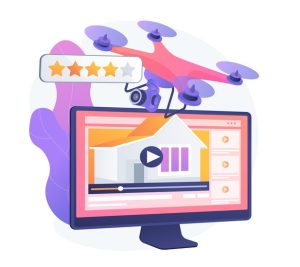 We've had listings with thousands of views on YouTube, providing them exposure that they wouldn't get anywhere else. Video tours are also a professional approach to give purchasers a complete tour of your house from the comfort of their own home. For each of our listings, a personalized video tour is generated and uploaded to YouTube, the world's second largest search engine.
Our YouTube channel,  is one of the most popular real estate-related YouTube channels in the Longview area. This channel will give your home tour more exposure, and it will also be shared with our contacts on other social media platforms.
Networking on Social Media
Many of these sites are now more than just social; they are also incredibly effective business tools, particularly for real estate. By posting forthcoming open house dates, video tours, and listing information to social media websites like Facebook, Instagram, Linkedin, YouTube, Twitter, and Google My Business, we can further boost the exposure of your home.
Your home will be instantly exposed to thousands of local people who may be in the market for a home like yours… or know someone who is. By marketing your property to multiple networks of targeted consumers, your home will be instantly exposed to thousands of local people who may be in the market for a home like yours… or know someone who is. Take a moment to connect with us online if you haven't already and become a part of East Texas' best real estate network.
We develop a dedicated property website for each listing with an easy-to-remember domain name (ex: www.1234YourHomeAddress.com). This makes it simple for potential buyers to find your home on the internet, increasing direct buyer traffic to your listing. Additionally, all of your marketing literature includes a link to your home's personalized website, making it easy to find listing information and images.
Potential buyers will have access to your listing information, images, maps, and virtual tours whether they're on a computer or a mobile device, and they'll be able to book a showing or request more information. Everything is accessible from one location, and all inquiries are directed to our team. Your listing is also mobile-friendly, thanks to the most up-to-date responsive design and improved search engine targeting.
Techniques of Traditional Marketing
Exposure in the Multiple Listing Service
It seems that agents have been listing homes on the Multiple Listing Service (MLS) since the beginning of time. Most real estate listings begin on the Multiple Listing Service (MLS), and then things progress from there.  We include your listing on all the MLS listings we can in East Texas to ensure the maximum exposure for your property for people who are relocating regionally.
Yard Signs
Yard signs and directional signs are still a significant source of consumer traffic, and they may be much more than a static source of information. Our signage provide many points of contact for potential buyers, ensuring that they always have a means to learn more about your property. Most importantly, customers may easily contact us to book a showing by phone.
Other options include sign riders with your home's custom website address (ex: www.1234YourSt.com) is included on yard signs, as well as a QR Code sign or standard flyer box for extra listing information. Buyers will contact us directly to inspect the property because our name and phone number are plainly displayed on the sign, rather than going via a maze of office extensions and voicemails, as is common.
Direct Mail Postcards
High-quality postcards are an excellent way to notify neighbors and tenants in your region that a home is for sale. They're great for announcing a new listing and inviting neighbors to an open house. You never know when a neighbor may have a friend, family member, or coworker looking for a great property in the neighborhood. They might be able to persuade that person to move to the area before they even visit your house!
Our postcards are specially produced for each listing and are postal integrated with the neighborhood's property records. We send out roughly 300-500 postcards to families in the local area on a regular basis. If there are any nearby apartment complexes, we'll include them in my mailing.
Personalized Double-Sided Flyers
With breathtaking photographs and complete property details, these listing flyers are professionally prepared to highlight the best characteristics of your home. Flyers are still a terrific method to reach out to passers-by and give visitors something to take home after they've seen your property. We'll provide you enough flyers to keep a few inside and many outside (in your flyer box) for passers-by.
Our full-color, two-sided flyers are printed on thick glossy paper and highlight all of your home's best characteristics. For a genuinely professional look and feel, they're printed locally using only the highest quality printers. .
 Open House
At an open house, you never know who you'll run into. Whoever finds the balloons and follows the trail of directional indications may end up at the door!
Many buyers stumble into open house advertisements when viewing properties in a desired location as more buyers resort to the internet to start their search.